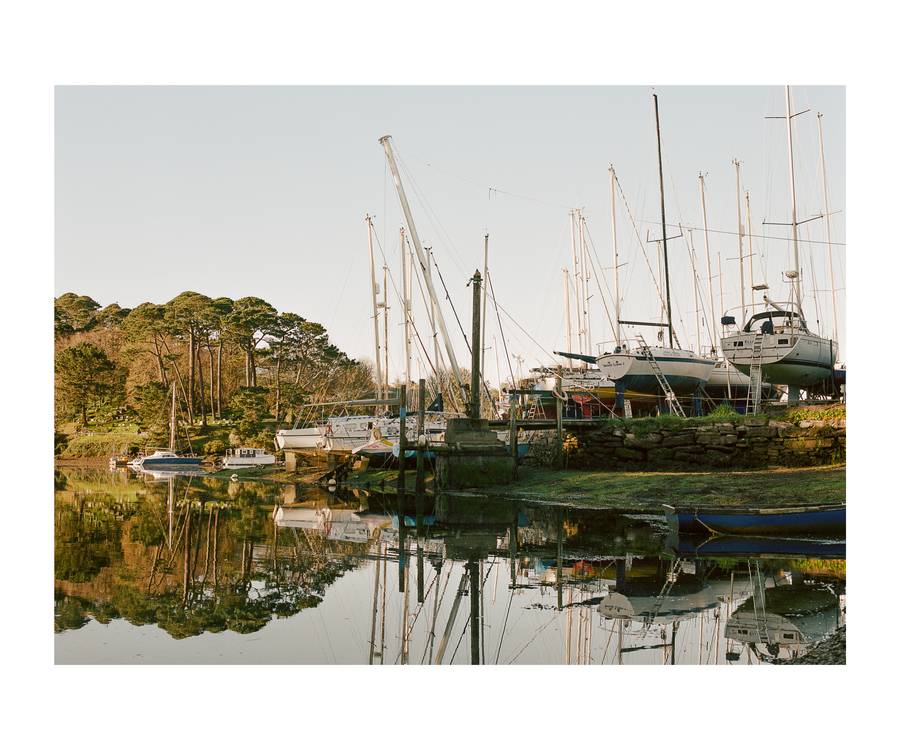 Spring Summer photoshoot.
A look behind the scenes and locations of our latest photoshoot in Cornwall.
At Sims Wear we're always keen to get out into nature whenever we can. That's why when we started brainstorming for shoot locations, a few obvious ones came to mind. We wanted the photography for our latest collection to remind us of the typical British Summer Holiday – warm colourful tones, sandy beaches, and lush greenery. We picked our spot: South Cornwall, on the Roseland Peninsula.
Next up we gave Matt a call to see if he was available for modelling. He was, and suggested a good friend of his, Laur (another super capable joiner who builds oak framed barns) to be the other model. Finally, we needed one more person as a photography assistant and all round superstar helper. In steps Amy, Laur's girlfriend.
We all got down to Cornwall on the Friday evening. We knew it was going to be an early start with the forecast looking good, albeit quite chilly. We had a quick brief over Saturday's plan and got to bed.
For photography, medium format colour film. When people ask why film, it's hard to explain. It seems to create a relaxed atmosphere or feeling on set – no examining of a screen to pick out imperfections, simply time spent considering shoot angles to get the right colours and backgrounds… Also, the way that it comes out after being developed creates beautiful soft pastel tones which is ideal for the jumpers and t-shirts.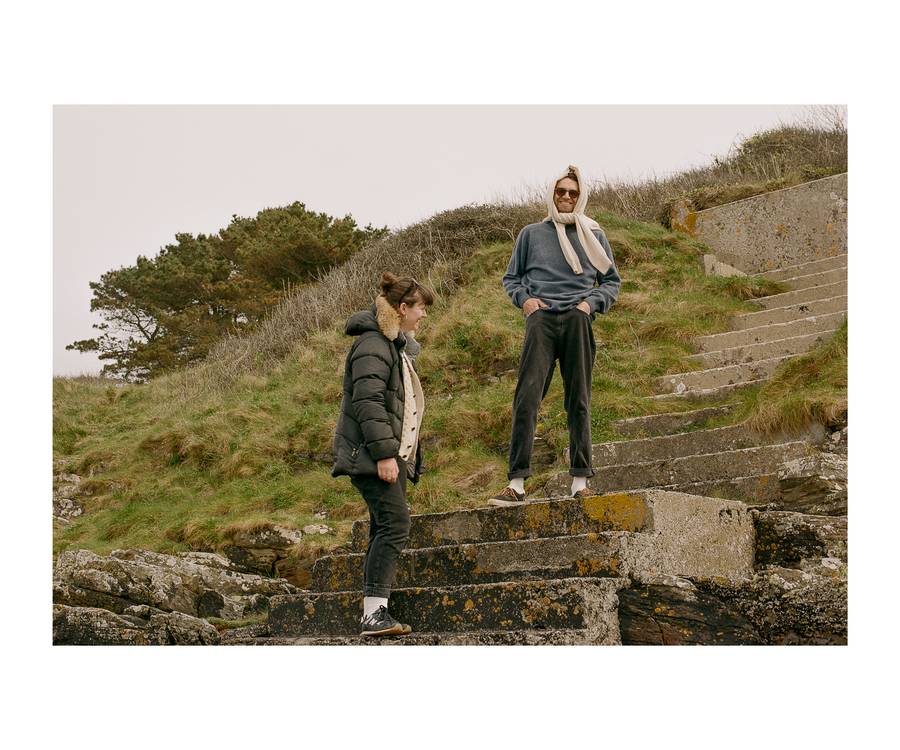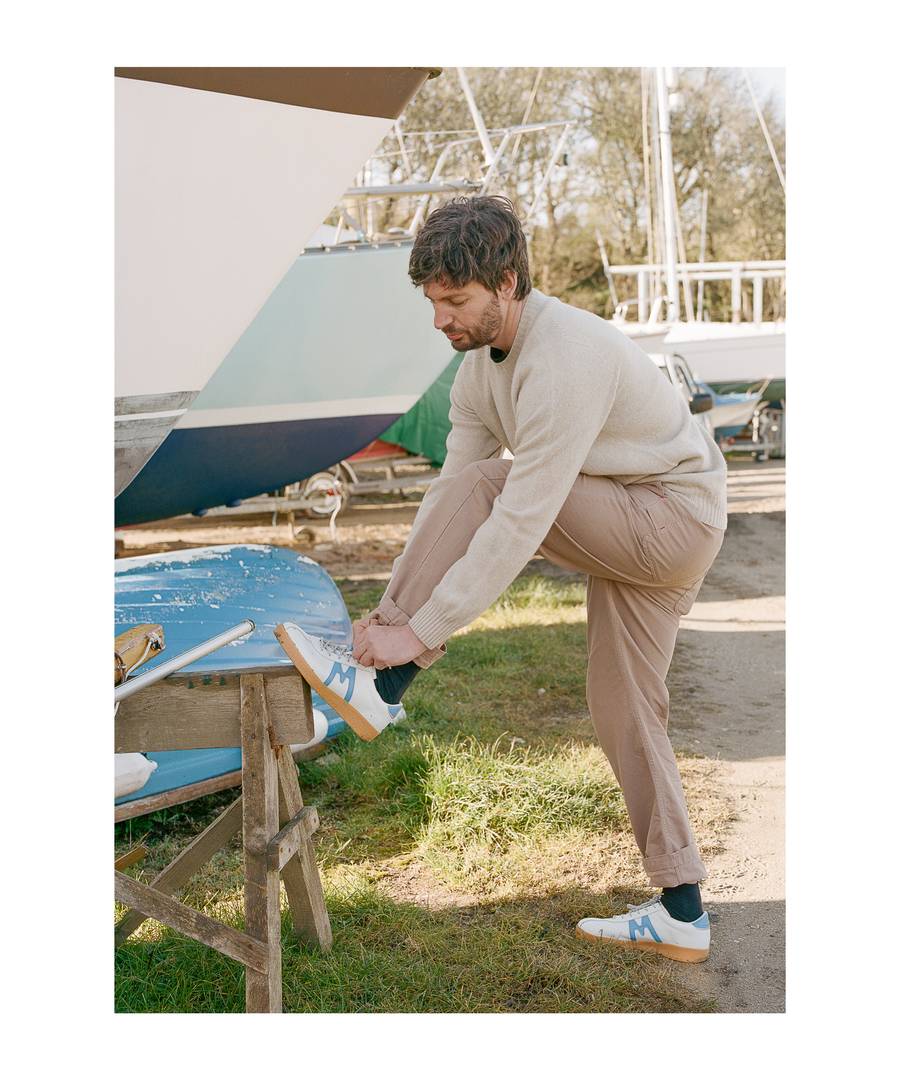 We all got up pre 5:30am so that we could be in location for sunrise. We'd chosen the characterful Pascoe's Boatyard in St Just to start the day off. After a few hours at 3 degrees we were all quite cold, but happy with what we'd achieved. We returned to base for a late breakfast and coffee. That afternoon we set off to Portloe, a tiny fishing village set in an impressive natural cove. Walking around the headland we found some great rocky landscapes which contrasted well with the colours. From there we went down to the long sandy Towan beach, and managed to time the evening light well. Back to St Mawes for supper at The Victory (local favourite) and an early night.
Sunday was more of the same around the coastline. It was great to see the clothes in situe, fitting in exactly as had been imagined with the warm weather. The jumpers kept the guys warm when it was cold, and cool when it heated up. See here to read how Wool manages to regulate temperature so well.
At the end of the weekend, we counted the film: 24 rolls - 240 pictures. At that point we didn't yet know how they looked, but judging by how we all felt, we hoped they would come out well. A big thanks to Laur, Matt and Amy who were all fantastic.