Billy Sims-Hilditch
I launched Sims Wear with the idea of creating British made menswear, using best in class natural fibres. To this day everything is done right here, from the fibre carding and spinning, through to knitting, weaving, cutting and sewing. The core principals have stayed the same, while the offering has grown. Currently, the materials that we use are Supima Cotton, Nomadic Cashmere, and Merino Lambswool.
Make it well and make it last
Sims Wear is on a mission to simplify wardrobes by ending the cycle of fast fashion driven by seasonality. We create timeless designs that outlive trends and which are of the highest quality craftsmanship and materials. We take a different approach to clothing: make it well and make it last. In doing so, protect the planet's precious natural resources.
Responsible manufacturing methods and end of life recycling are important aspects of sustainability. But by opting for quality, and repairing items when we can, we also reduce the need to replace items of poor quality. Consequently, we reduce our environmental impact.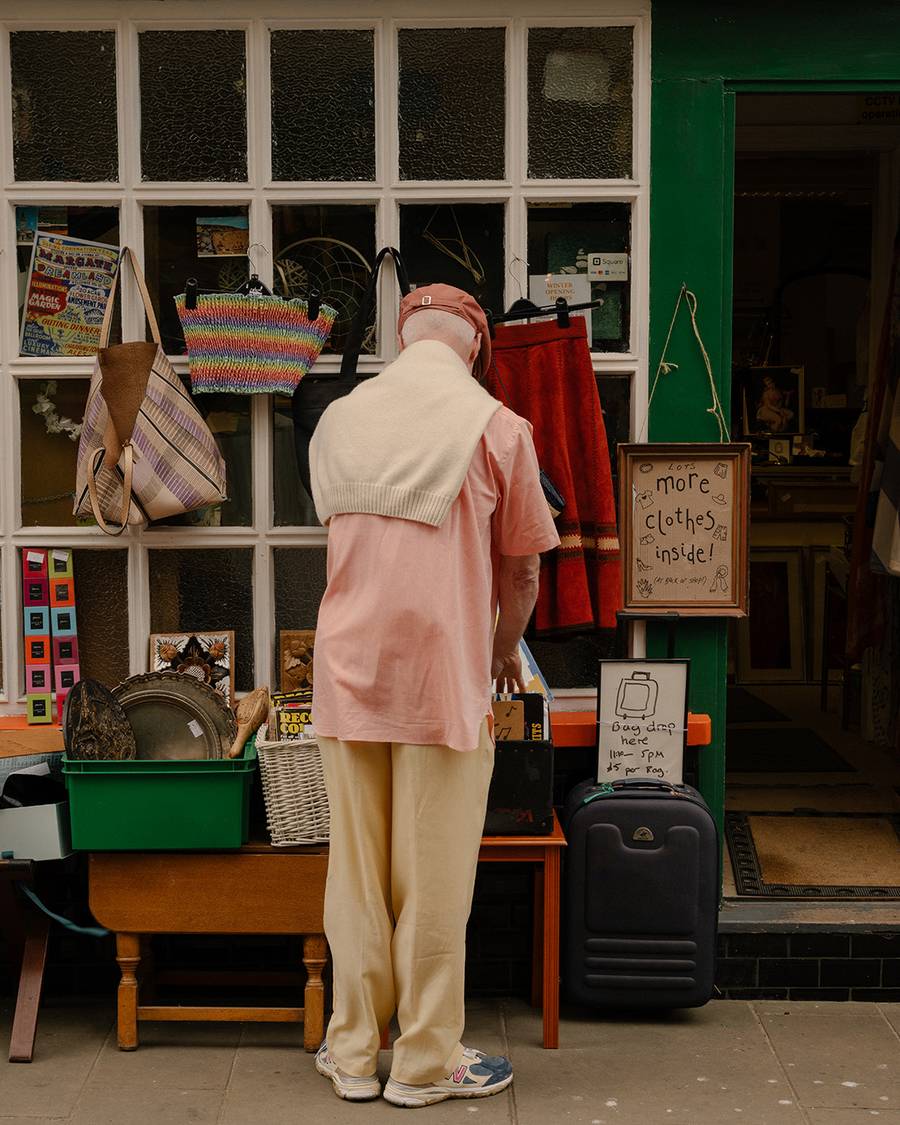 So Why? Well, several years ago before moving to Milan for work, I thought I had discovered the perfect jumper. A classic, super-soft navy blue cashmere crew-neck from a premium British retailer. It fit beautifully, felt great on, and went with everything. Sadly after only one year, the jumper had fallen apart at the seams. I'll admit, I was a little more than frustrated. I had spent a lot of money on something, and I hadn't received the service I expected. I decided to research what made a good jumper. Turns out there's a Holy Trinity, which when done well, creates something beautiful. The best grade fibre, the best yarn spinner, and the best knitter. Sound simple? In theory it is, but the every present chase for lower prices has meant that over the years, brands which were once associated with quality, sadly no longer live up to those standards.
Enter Sims Wear - A business trying to produce entirely in the UK, using the best natural fibres and manufacturers, to create clothes that actually last.