Sizing
Luke with the brown hair is 6'1" and has a 41" chest - He wears a size Large in the shirts.
Jonathan is 6'0" and has a chest size of 38". He also wears a Large, though is wearing it in an oversized fashion.
To measure yourself, take a tape under your armpits and to the center of your chest. Try not to pull the tape too tight when you take the measurment.
S size range is from 34"-37"
M size range is from 37" - 40"
L size range is from 40" - 43"
XL size range is from 43" - 46"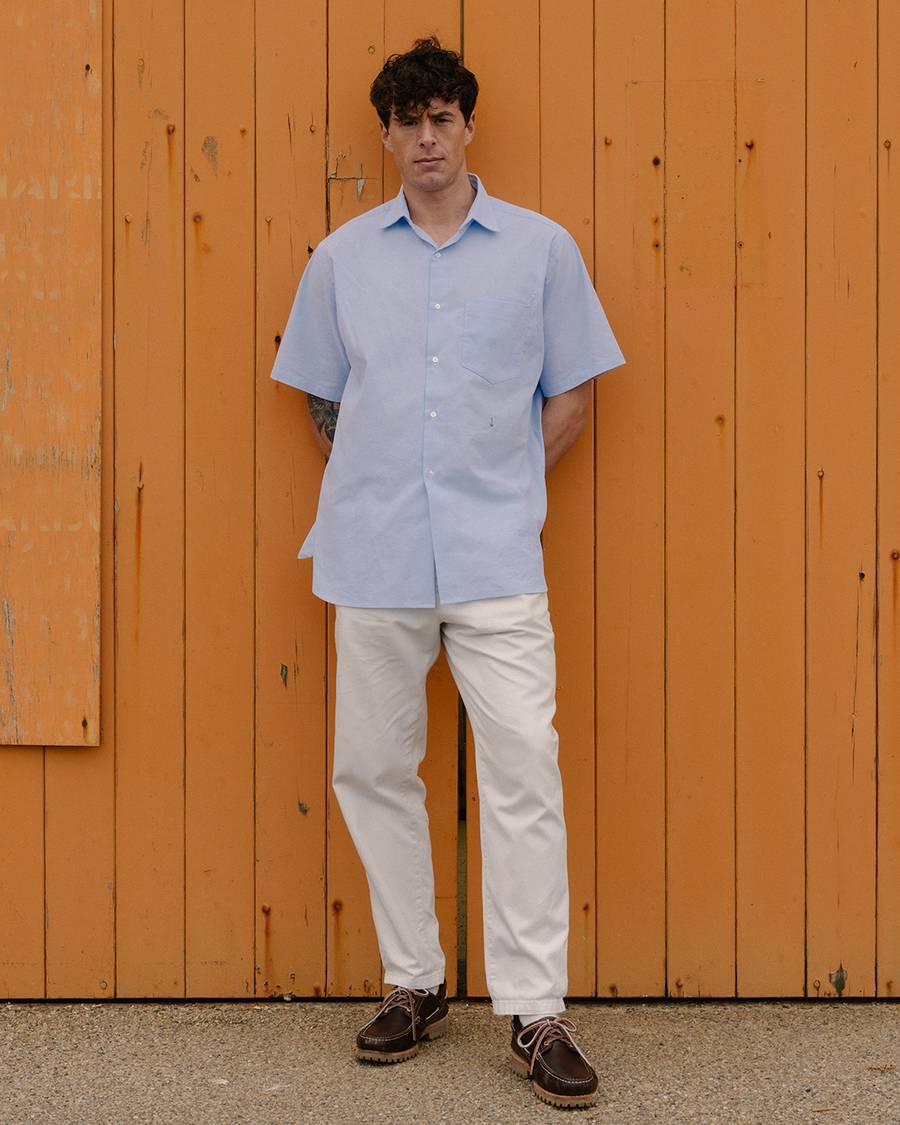 The Fit
For the Summer Shirt it had to be comfortable to wear whether you were in hot London or hot Greece. As a ginger, I'd say both can be equally unsettling. As a result I chose to have this shirt made in a slightly oversized shape. It's boxy without being a tent, loose without being too baggy. Just enough so that when it's 32 degrees and humid, the air can move around.
The shoulders and sleeves have plenty of length in them so that even big broad friends can be in comfort, and the chest pocket provides ample room for a pair of large vintage shades.
On to the collar - many people will say why not the Cuban cousin. My answer, a traditional collar is more widely wearable and better looking. Think summer weddings, or summer beach days - both equally as applicable as the other with our variation. What's more, Cuban collars are everywhere at the moment. Boring.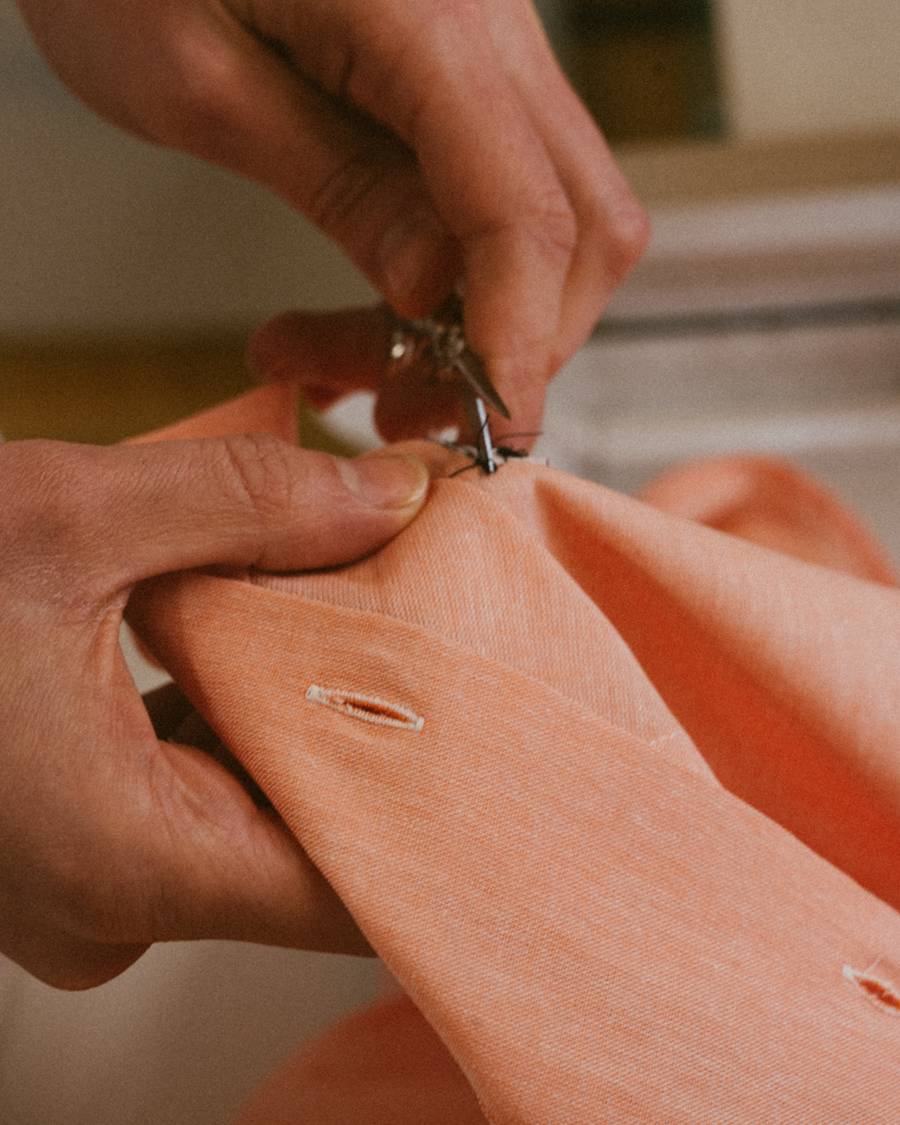 The Making Process
All of our Cotton comes from mills based in either Manchester or Lancashire. The woven cotton for the shirts is made in England, and has a beautiful rough slubby texture to it. Its slightly looser weave means that it is lovely and breathable for high Summer days.
After the cotton is woven, it moves up to Clackmannanshire, a small county in Scotland just above Edinburgh, where it is cut and sewn together by a small but dedicated factory. It took us a while to find the right place, but we're really impressed with the level of quality that the factory has produced.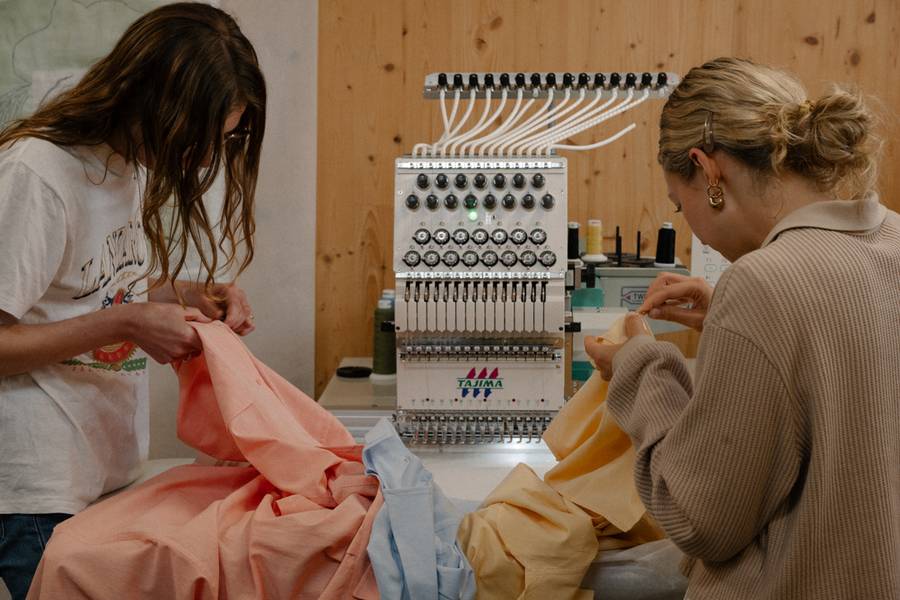 Finally, after the shirts are in one piece, they make their way back down to London, where Miette and Kate embroider on the Sims Wear logo. Many people have commented how much they like the logo placement. It was chosen for its subtlety - something Sims Wear is all about.
All in all, once the Cotton yarn has arrive with us in the UK, it will have travelled roughly 700 miles before it reaches you.
Customer Reviews
23/06/2023
Will

Greece
Top Quality
Really light and airy material - perfect for hot weather!
12/06/2023
Al W.

United Kingdom
Nice fabric
Bought at the market in Stoke Newington on Saturday - really happy with the overall quality of the fabric. Feels great to the touch. Fit is also nice for this hot weather. Really happy I came across you!